Poker has grown in popularity in recent years and thanks to its decidedly universal appeal, countless players from all over the world now enjoy this amazingly entertaining game. Still, there are always some icons who rise above and beyond the masses. It only makes sense that these players be allowed to shoot for the moon in terms of cash, prizes and global recognition. This is one of the reasons why the World Series of Poker (WSOP) is arguably the most important event associated with this sport. Boasting a history that stretches back nearly 50 years, the best of the best are attracted every season. What transpired at WSOP 2017 and why was this one of the most memorable tournaments to date?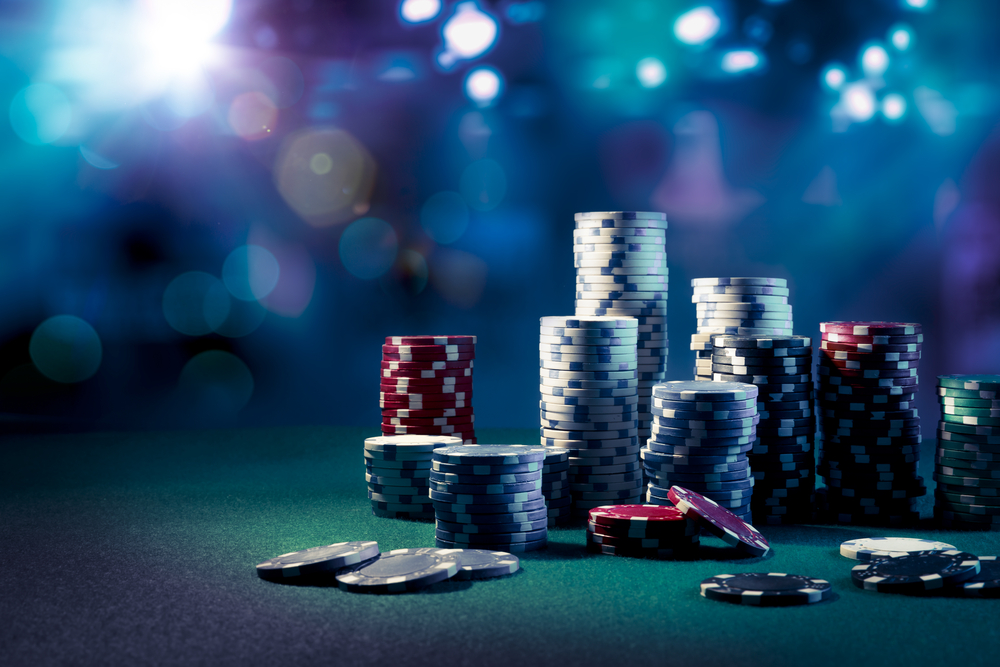 A Familiar Venue
The World Series of Poker in 2017 was held at the famous Las Vegas Rio All-Suite Hotel & Casino. This venue has been used since 2005 and its centralised location allows it to be the ideal site to host such a massive competition. It took place from 30 May to 17 July and most competitions were streamed live on both ESPN2 as well as Poker Central. One interesting change is that this was the first time in ten years that the tournament concluded in July. In the past, the top players would return in November in order to battle it out and to determine the final victor.
Main Attendees of the World Series of Poker 2017
This competition has drawn talent from all walks of life. Unlike the baseball "World Series", the fact of the matter is that poker is a truly global phenomenon. Past champions such as Tom McEvoy, Johnny Chan and Phil Hellmuth have now been replaced by the likes of Damian Salas, Ben Lamb and Scott Blumstein. Each and every participant was keen on winning the coveted WSOP bracelet and some individuals such as Ben Lamb had already experienced such an honour. However, it would be Blumstein who walked away a winner this year (amassing no fewer than 97,250,000 chips). This represented an amazing 27 per cent of the total chip pot. While Blumstein may be a rather new name to some, there is no doubt that he will be here to stay. When we consider that he also took home a staggering $8.15 million dollars in cash, this should really come as no great surprise. What else defined WSOP 2017 and were any major changes unveiled?
New Games Included in the World Series of Poker 2017
One of the hallmarks of this competition is that players can expect regular changes every year in regards to the order of events as well as the new games to be accessed. We should keep in mind that while the leader board generally consists of ten champions, thousands of other competitors can buy their way into this event. So, it only makes sense that something is offered for everyone. This year saw the addition of three new possibilities:
$365 "Giant" No-Limit Hold'em
"The Marathon" No-Limit Hold'em
Three unique online WSOP 2017 events
"Giant" No-Limit Hold'em actually consisted of five separate games. Each of these flights were associated with their own jackpots, so the main advantage was that players could walk away with numerous victories.
In terms of "The Marathon" No-Limit Hold'em, players were each given 26,000 chips and they would compete through 100 levels. Those who were the most talented obviously walked away with substantial winnings.
Perhaps most interestingly, this was also the first year that saw the World Series of Poker truly embrace the online community. There were three buy-in events offered. Players could enter by paying $333 dollars, $1,000 dollars or $3,333 dollars respectively. This was an excellent way for poker fans to participate even if they ere unable to physically travel to the tournament itself.
A Variety of Options
The World Series of Poker has always been associated with numerous unique competitions. This year was indeed no different. Some of the variants included:
$10,000 Omaha Hi-Lo
$1,500 Six-Handed Dealer's Choice
$1,500 No-Limit Hold'em
$10,000 tag Team No-Limit Hold'em
$1,500 Pot Limit Omaha
WSOP 2017 brought out the best and the brightest throughout the industry. As in past competitions, we witnessed a mixture of veterans as well as a host of up-and-coming stars. Many are already eagerly anticipating what the 2018 competition has in store.